learn more
NiceTuan is an innovative e-commerce platform that specializes in delivering fresh produce and household necessities. With operations in over 60 cities in China, NiceTuan's operations focus on bringing the convenience and luxury of fresh produce delivery to second and third-tier cities without such pre-existing infrastructure. NiceTuan also offers a uniquely engaging social commerce experience by introducing unique functions such as collective deal bargaining, integrating into Wechat's mini-programs, and partnering with local KOLs.
Petkit introduces a one-stop for all things pet. Petkit's stores offer a variety of services such as pet food, grooming, boarding, and veterinary services. Furthermore, Petkit uses bleeding-edge technology to create innovative products and services in order to make pet ownership more convenient, rewarding, and fulfilling for both the owners and their pets.
Black Unique is a membership-based e-commerce platform. The company's key offering, the Black Unique Card, is a membership program that presents its members access to a plethora of exclusive discounts, privileges, and special accesses in e-commerce, retail, entertainment, etc. Members get to save money on everything from shopping sprees at local malls to refueling their cars to dining from a selection of hundreds of major restaurants.
CodeBox is an online trading platform for precious gems and jewelry. Using an innovative video-livestream based interface, CodeBox streamlines the process of jewelry trading. By connecting merchants to appraisers to collectors through the trading platform, CodeBox cultivates an online community of jewelry aficionados who can take advantage of modern technology to make every transaction more efficient and convenient.
Ponhu is a luxury product consignment trading and e-commerce marketplace founded in 2015. It builds a comprehensive online and offline channel system of recycling and sales and it mainly operates with a C2B2B business model, an ideal fit for the current market dynamics of huge information asymmetry and high fulfillment cost for customers.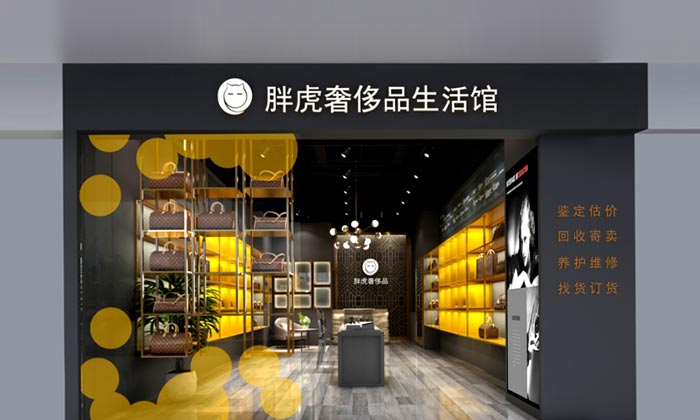 Empower Education Online Ltd. (EEO) is a leading SaaS service provider in the education industry. ClassIn, EEO's primary product and one of the first online classrooms in the world. ClassIn's powerful capabilities introduced a professional and accessible tool for online teaching throughout the education industry in China and abroad. By March 2020, ClassIn had served tens of thousands of schools in more than 140 countries around the world. ClassIn had served more than 12 million teachers and students users, with an average of 4.3 hours per person per month.
YuanXin Tech, founded in 2015, has more than 2000 employees,is a unicorn enterprise in internet medical and drug management in China. "MiaoShou Doctor" is the Internet medical brand of YuanXin Tech, and also an enterprise that has obtained "Internet Hospital Qualification" in China. MiaoShou Doctor and YuanXin Pharmacy have built a national professional return-visit platform and safe drug center, and also creates a closed-loop service of "Doctor-Patient-Drug-Insurance" by connecting the doctors, patients, drugs and insurance with TPA service of Yuan Xin Insurance Services.
KK Group is a leading new retail company in China. Established in 2015, KK Group owns multiple retail chain brands including "KK Guan", "KKV" and "The Colorist". "KK Guan" mainly sells imported snacks and skincare products and is the largest chain store brand of its type in China; the lifestyle chain "KKV" is one of the most popular chain store brands at shopping malls; cosmetics brand "The Colorist", the domestic pioneer in multi-brands cosmetics, boasts the largest market share and influence in the industry.
Established in Optics Valley of China at the end of 2017, Mindsemi is a high-tech enterprise specializing in laser and detector chip products for optical communication, industrial laser, sensor and consumer fields, integrating R&D, manufacturing, and sales. As China's first independent supplier of a full range of optical chip products for optical communication, Mindsemi focuses on 2.5G/10G/25G/50G laser and detector chips and packages. Aiming to "produce high-quality Chinese optical chips for the world", Mindsemi provides a full range of premium optical chip products and technical services for optical device and module manufacturers around the world.
Betterwood focuses on the development and creation of boutique lifestyle brands, and brings greater commercial value and return to the commercial space through multiple life IP operation solutions. Its core business is BetterWood Hotels and BetterWood Entertainment. Hotel Industry includes Lean Luxury (Germany) - Ruby Hotels; International Upper upscale brand Barcelo Hotel & Resorts (Spain), medium-to-high-end business hotel Occidental by Barcelo, self-deriving brand Mora Hotel; Entertainment industry includes "My future wood", which is based on football and focuses on the quality training of young children aged 4-13.
Established by a team of IBM Waston scientists in 2016 and certified as a national high-tech company, FeiLiu Tech is specialized in the AI-powered apparel supply chain. By far, it has provided small-lot and quick-response SaaS products and S2B2C supply chain services for thousands of domestic garment factories, designers, live streamers, and brands.
Founded in Silicon Valley in 2014, PatPat is the world's largest and fastest-growing DTC kids clothing brand, with users covering more than 100 countries and regions worldwide. Cooperating with many top global IPs, PatPat has seen ever-increasing international influence. It ranks first in the user recommendation index among all kids clothing brands in the U.S., firmly grasping the needs and expectations of American consumers.
TopCity is an incubation platform for Chinese original fashion IPs. It is committed to facilitating the Chinese original fashion culture to venture abroad and passing the brand concept of "create joy and share it" with collectible toys. It takes collectible toy IPs as carriers and integrates into local cultures, creating new landmarks of fashion IP for the cities. ToyCity creates ATS collectible toy space and creates new scenes through integration with collectible toy-themed art displays and creates, shaping a new fashion-themed business model. It will reshape the spiritual consumption of Generation Z.
Crystal Resonance Technologies (CRT) is an international enterprise established in 2017 by industry leaders, Israeli technical experts, and top filter experts. CRT is also the only high-performance FBAR filter manufacturer with over ten design and invention patents with full intellectual property rights. The patent pool covers filter design, resonator structure, packaging method, and manufacturing.
BEASTER is the fastest growing and largest new domestic clothing brand in China. Since the brand was founded, it has been exploring how to provide solutions for more cost-effective, fashionable and comfortable clothing to satisfy the daily wear needs of young people.